Everyone Raves About Carmel...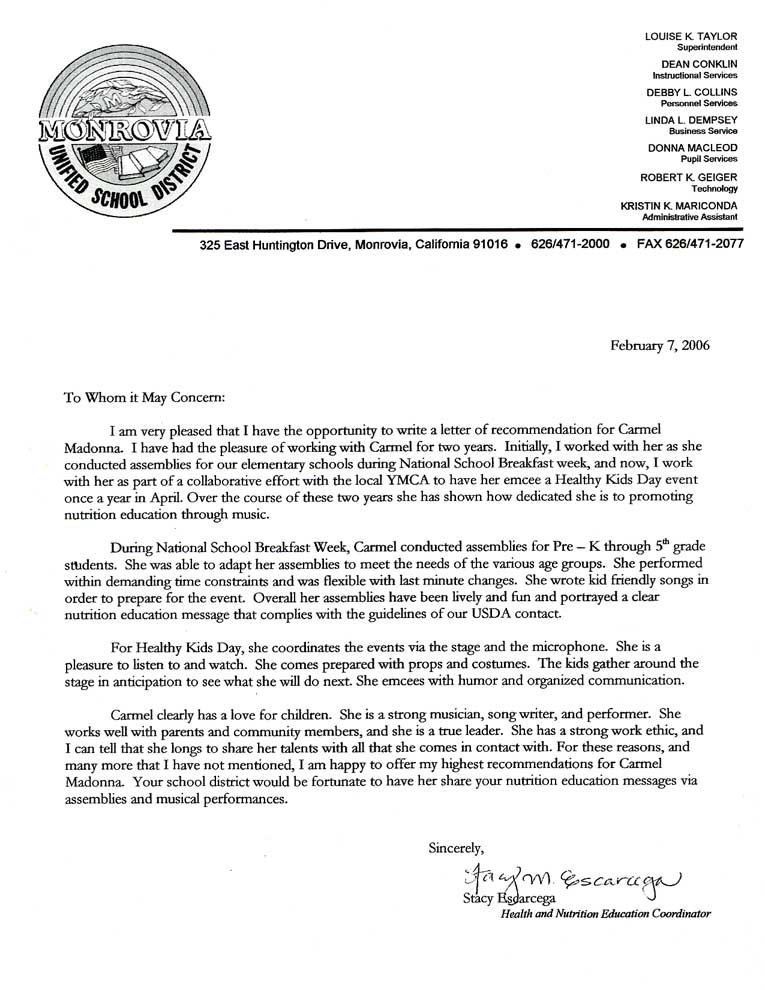 Monrovia USD
"Your school district would be fortunate to have her share your nutrition education messages via assemblies and musical performances."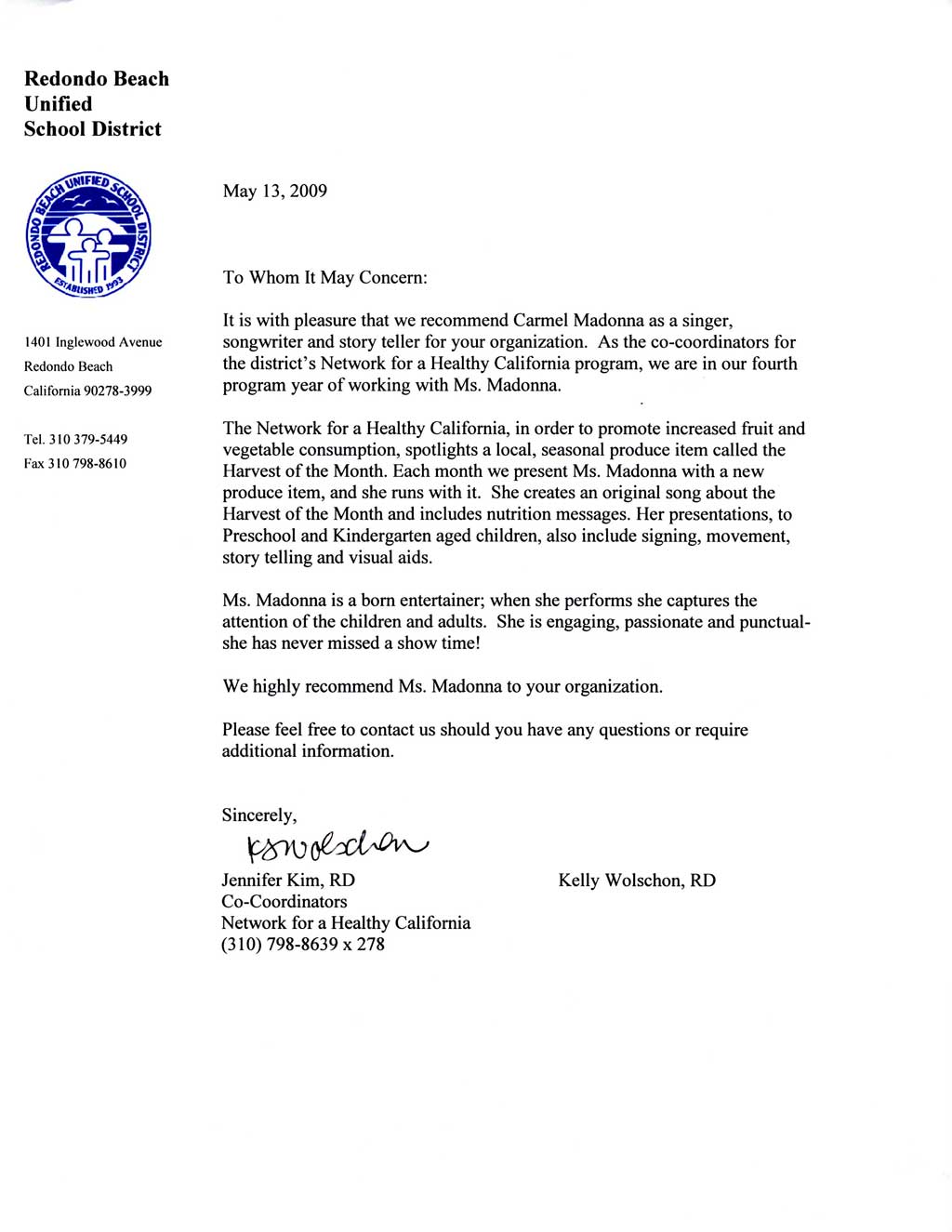 Redondo Beach USD
"We highly recommend Ms. Madonna to your organization."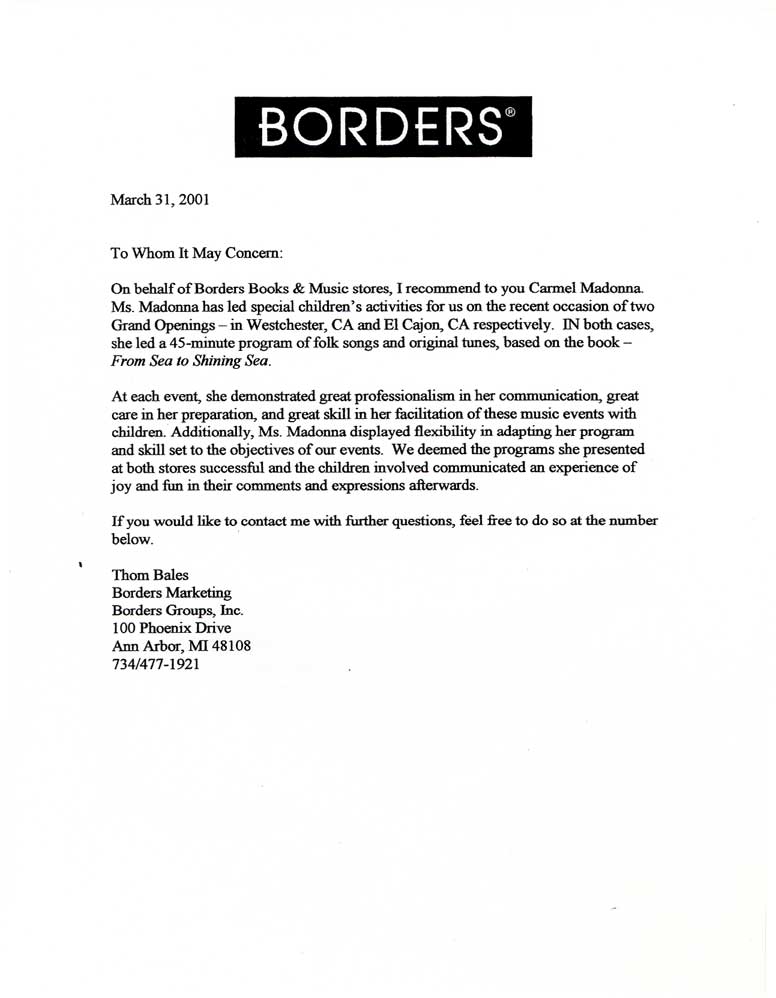 Borders Books & Music Stores
"At each event, she demonstrated great professionalism in her communication, great care in her preparation, and great skill in her facilitation of these music events with children."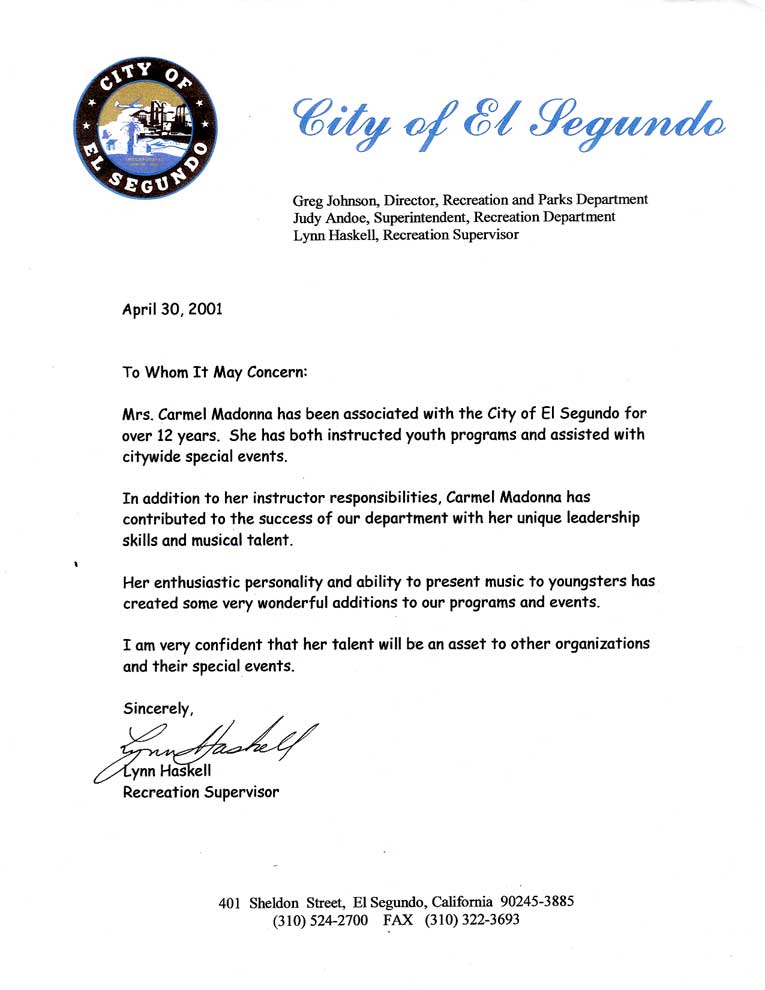 City of El Segundo
"Her enthusiastic personality and ability to present music to youngsters has created some very wonderful additions to our programs and events."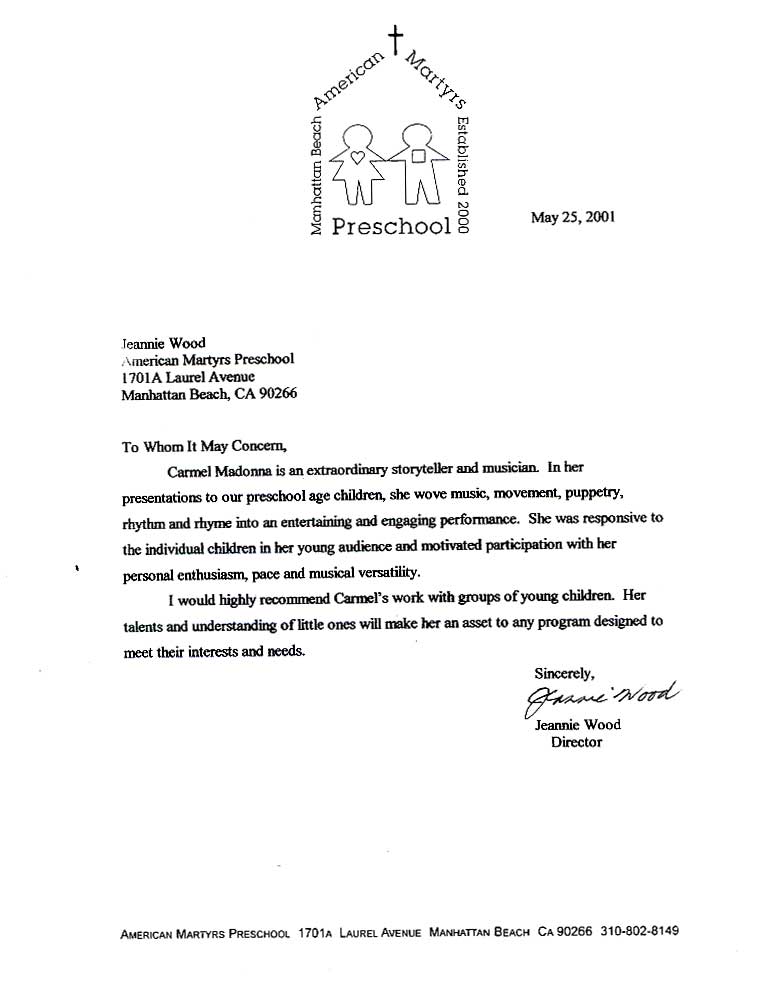 American Martyrs Preschool
"In her presentations to our preschool age children, she wove music, movement, puppetry, rhythm and rhyme into an entertaining and engaging performance."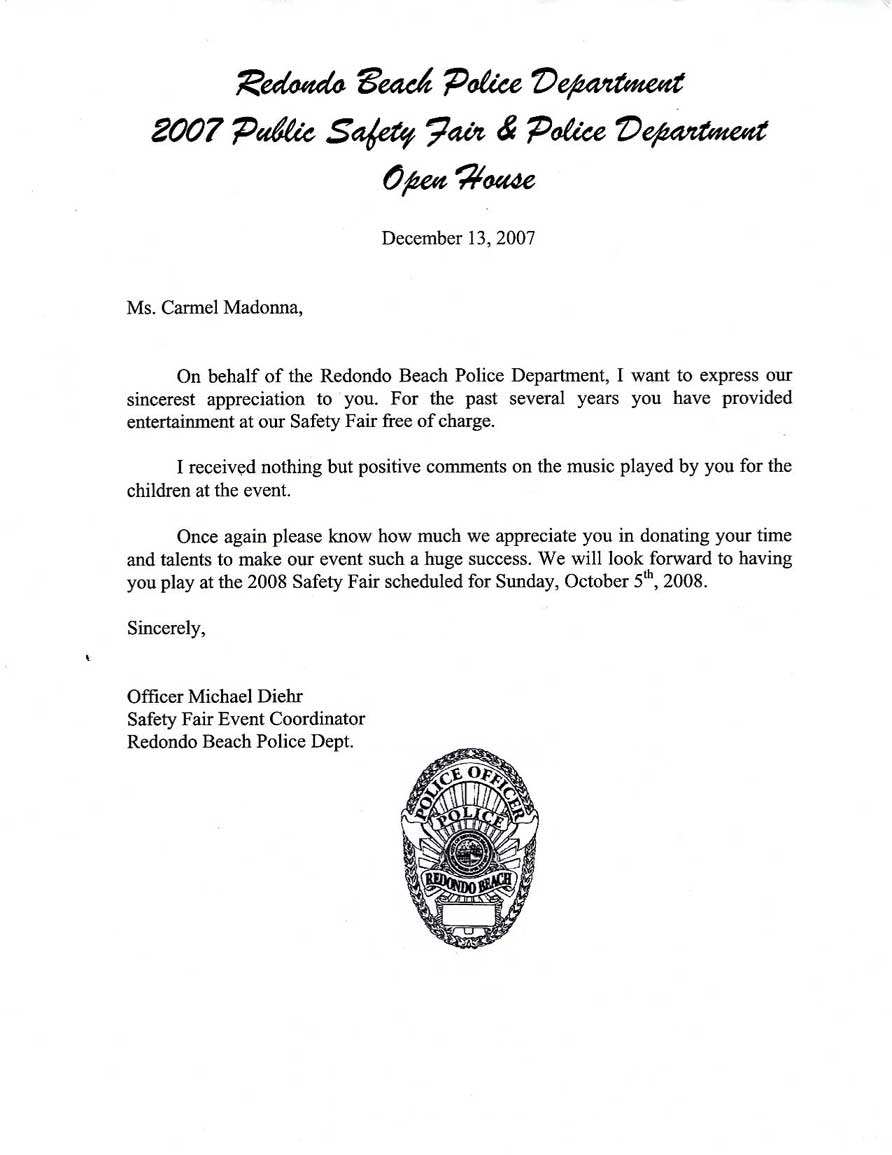 Redondo Beach Police Department
"I received nothing but positive comments on the music played by you for the children at the event."